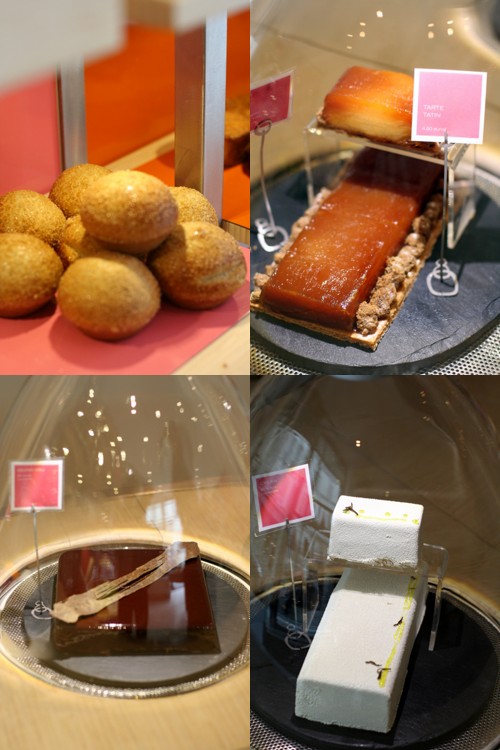 My new friend told me about La Patisserie des Rêves. I bought one slice of tarte tatin and the staff wrapped it up in a cute pink box and bag. Other patisseries were usually casual and wrapped cakes with a sheet of paper - well it was fine with me though.
The apple flavor was very strong and thick.
Here is pink again. Chic but pop colors everywhere. People aren't afraid to enjoy colors here.